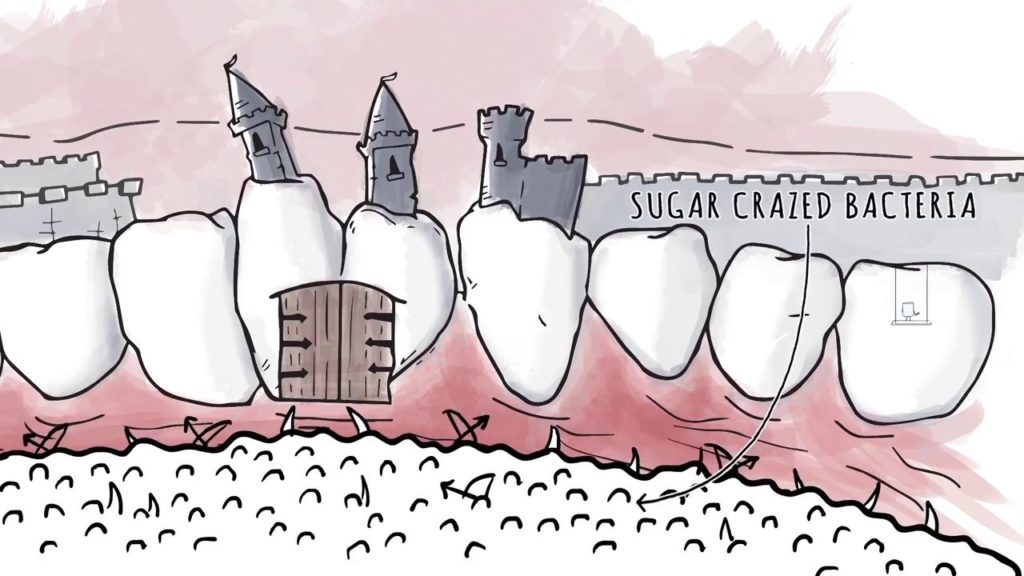 15 Jan

Meet Captain Spry and See How Xylitol Works
How Xylitol Works
Do you know how xylitol works? In the video below we show you how fluoride and xylitol can work together as your dental defense super team.
Fluoride has the amazing ability to help repair damage to teeth caused by cavity-causing bacteria. Xylitol defends the teeth against these bacteria from the beginning. Meaning your teeth will be taken care of before any damage can take place.
Using an oral health care regimen that contains both fluoride and xylitol, allows you to not only defend but repair damage to your teeth. Lucky for you, Spry Dental Defence has everything you need to keep your mouth protected.
The complete system includes fluoride toothpaste for FDA-approved cavity prevention, as well as xylitol, a natural sweetener backed by thousands of clinical studies. Xylitol helps by promoting salivation and moisturizing the oral tissues. Promoting salivation helps wash food and other particles from the mouth. Xylitol also doesn't allow bacteria to stick to teeth and gums and also breaks up bacterial biofilms, the communities where bacteria live. In addition to the immediate results, research has shown that effectively using xylitol for as little as a few months may have longer-lasting results that remain for years.
When you use the fluoride toothpaste, the Spry Dental Defence System is the safest, most effective way to a white, healthy, and cavity-free smile for your whole family.
So get Spry today and start defending your oral health with the help of Captain Spry and Mr. Fluoride.