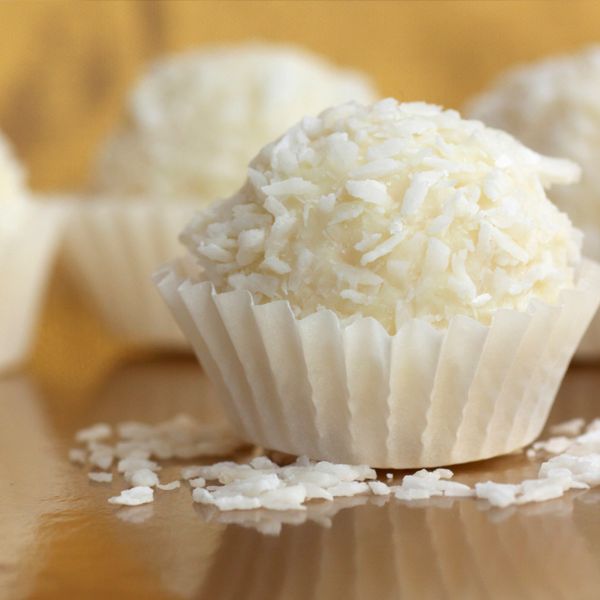 02 Feb

White Chocolate Truffles

White Chocolate Truffles
Perfect Sugar Free treat for Valentines Day
Ingredients
FILLING
• 1 cup Spry XyloSweet

• 6 Tablespoons butter

• ½ cup heavy whipping cream
COATING
• 4 oz edible cocoa butter

available in many health food stores

• ⅔ cup Spry XyloSweet

• 1 tsp vanilla extract

• ¼ tsp almond extract

• ¼ tsp salt
Instructions
FILLING
Heat butter on high heat in a heavy-bottomed 2 or 3 L saucepan. As soon as it comes to a boil, watch for specks of brown (this is brown butter). Immediately add the XyloSweet and the cream to the pan. Whisk until caramel sauce is smooth. Let cool in the pan for a couple minutes, and then pour into candy molds. Set in fridge or freezer until completely set. Meanwhile make the chocolate coating.
COATING
Place cocoa butter in a double boiler and heat on medium high until fully melted (or microwave safe bowl and heat on high for one minute, check and heat for 30 seconds until melted). NB Melting cocoa butter takes longer than traditional fats.

Stir in XyloSweet

Stir in vanilla and almond extracts and salt.

Remove the filling from the fridge or freezer. Remove from molds and coat with white chocolate. At this stage you can leave them as they are or decorate with hundreds and thousands, chocolate chips, coconut. Whatever you want!

Cool in refrigerator until white chocolate is solid (approx an hour).

Enjoy!