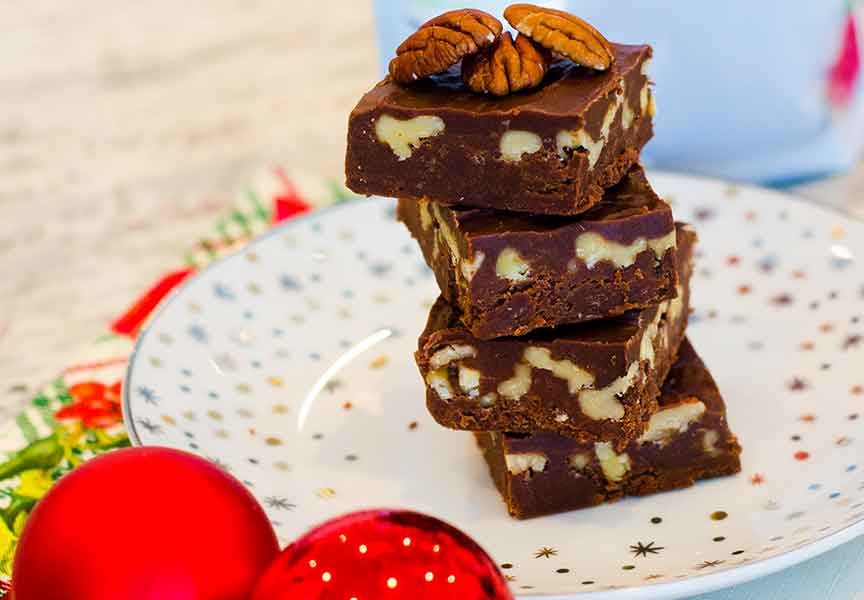 18 Dec

Sugar Free Chocolate Nut Fudge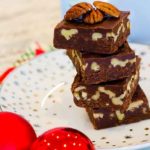 Sugar Free Chocolate Nut Fudge
This SUGAR FREE chocolate nut fudge is super good and irresistible! It is made out of Lite&Sweet which is a mixture of xylitol and erythritol. It is only a few small calories and great for people that are trying to avoid over eating too much sugar! It won't raise your blood sugar levels and you will still be able to enjoy the desserts you love. It is a three-way combination of bittersweet, unsweetened chocolate, and nuts in the fudge to make this treat an amazing flavor. Butter adds a rich decadence that most lean fudges lack. And what better than the bitter edge of crisp chopped walnuts to balance it all out. Call it a mock fudge if you like, but it's foolproof, fudgy, and fast.
Ingredients
2

cups

Lite&Sweet

1/2

cup

unsweetened cocoa

1/2

cup

heavy cream

4

tablespoons

butter

1

teaspoon

vanilla extract

1

tbsp

corn starch

3

cups

walnuts
Instructions
Grease an 8x8 inch square baking pan. Set aside.

Combine Lite&Sweet, unsweetend cocoa and cream in a medium saucepan. Stir to blend, then bring to a boil, stirring constantly. Reduce heat and simmer. Do not stir again.

Place candy thermometer in pan and cook until temperature reaches 114 degrees C. If you are not using a thermometer, then cook until a drop of this mixture in a cup of cold water forms a soft ball. Feel the ball with your fingers to make sure it is the right consistency. It should flatten when pressed between your fingers.

Remove from heat. Add butter, vanilla extract and cornstarch. Beat with a whisk until the fudge loses its sheen. Do not under beat. Add the walnuts at last and combine well.

Pour into prepared pan and let cool in refrigerator for 4 hours. Cut into about 60 squares.
Notes
Adapted from Sweet Friends